Firefly Terms & Conditions - Rental Requirements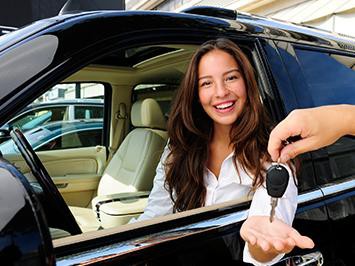 Driver's License: An acceptable, valid driver's license issued from your country of residence must be presented at the time of rental. The driver's license must be valid for the entire rental period.
Age Requirements: Minimum age to rent is 23 years of age and maximum age to rent is 80 of age.
Credit Qualifications/Requirements: To qualify to rent the Firefly vehicle, the renter must present at the time of rental a current driver's license and valid major credit card in the renter's own name with available credit. At the time of rental, an authorization hold will be secured on the credit/debit card provided, to cover the estimated rental charges and any additional charges that may be incurred. These funds will not be available for your use.
Credit Card Deposits
Renter Accepts Loss Damage Waiver and Liability Insurance. Credit Card will be authorized for full amount of rental plus additional deposit of USD 50.00
Renter Declines Loss Damage Waiver: Security deposit of USD 500.00 is placed in addition to total charges.
Renter Declines Liability Insurance : Security deposit of USD 1200.00 is placed in addition to total charges
Renter Declines Loss Damage Waiver and Liability Insurance : Security deposit of USD 1500.00 is placed in addition to total charges
Please See: Firefly Complete Protection Plan
Debit Cards may not be used to rent a vehicle
General Policies
Refueling Options
All our vehicles are rented with a full tank of petrol and must be returned with a full tank, a Refueling Service Charge in addition to the cost of fuel will apply otherwise. Damages
You are required to complete a Report Form in full in the event of vehicle damage at Firefly when you return a vehicle.. A Police Report must be obtained and signed by a local police representative as well as full contact data of implicated third parties. Should these obligations be disregarded, your insurance and optional services may be null.
Return Policy
You must return the rental vehicle during normal opening hours of rental location.
If you return the vehicle outside business hours, you must comply with our instructions for returning out of hours and you will remain fully responsible for the vehicle the rental location reopens. In case you fail to follow these instructions you will remain responsible for the vehicle until we can have access to it. There is a drop-box for keys at the airport terminal for returns before 8am and after 9pm. Please place the keys in the "HERTZ" drop box near the American Airlines Ticket counter.
Late Return Fee
Our rental rates are calculated based on 24-hour periods from the beginning of the rental. Failure to return the vehicle at the point of return or pick up location agreed at the time indicated on your rental contract, you will be charged an extra day rental to the current daily rate (including fees for contracted options) by each day or portion of each day of delay in return of the vehicle. This fee is subject to an additional period of time (or "grace period") of 1 hours.